The Nigerian celebrity Burn boy is widely known as oluwa Burna or odogwu
The singer caught the attention of internet users on the platform after he shared a post on his Snapchat page; just moments after Davido came out to describe himself and colleague Wizkid as the greatest African superstars.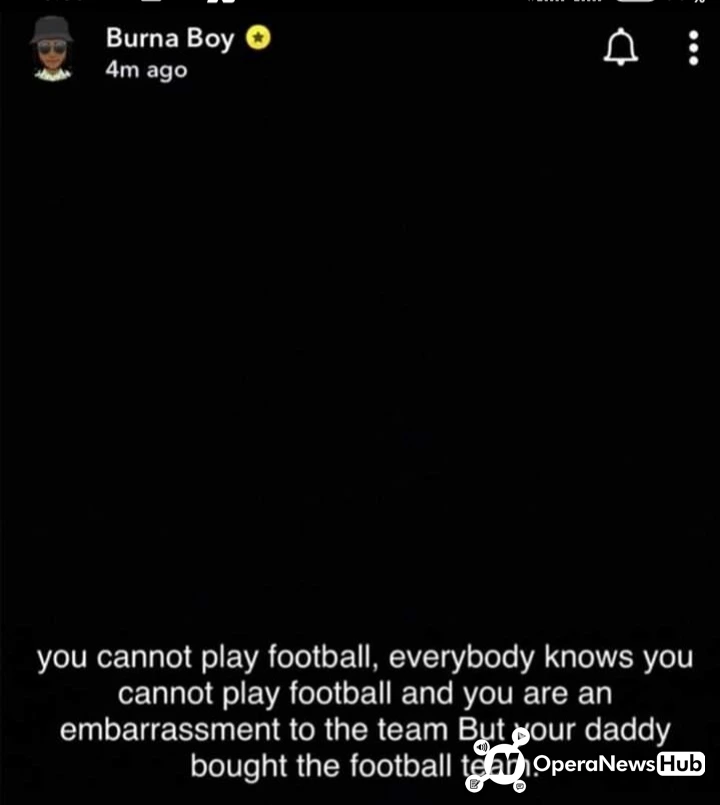 A few minutes later, Burma boy twitted on his handle saying
" You cannot play football, everybody knows you cannot play football and everybody knows you are an embarrassment to the team, but your Daddy bought the football team".
There has been a lot of reactions regarding this as fans of Davido took up the issue to defend him.
Twitter fans replies;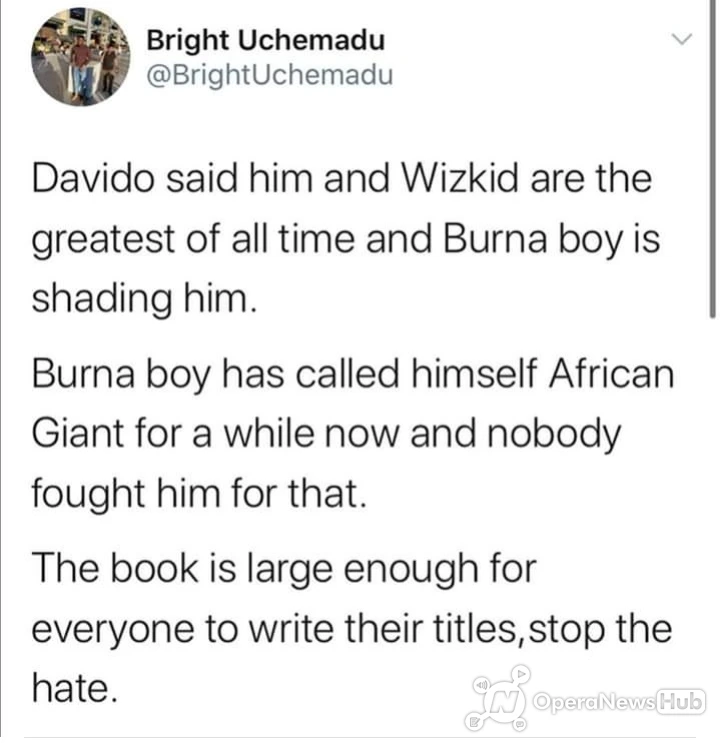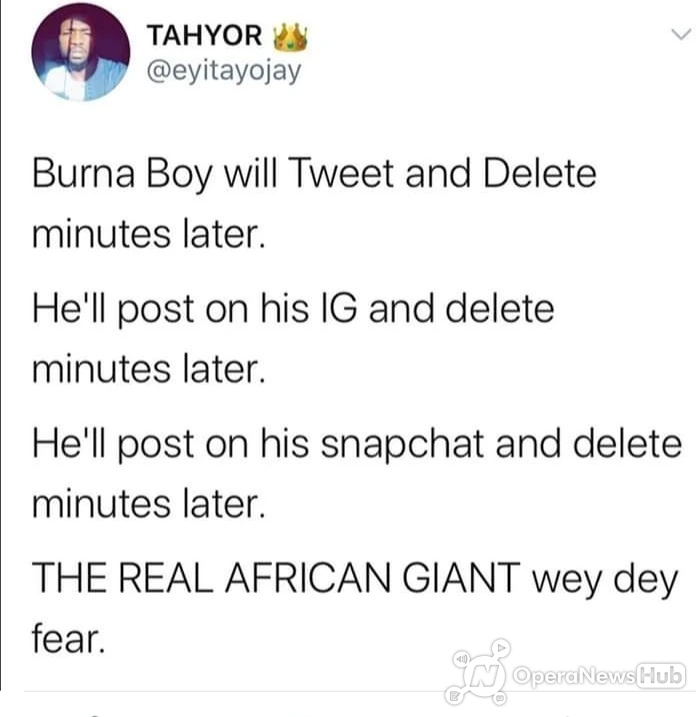 Some recounted that Davido's father was never in support of his career and that he Is not the reason behind Davido's success in any way.
While some were of the opinion that the top is too big to accommodate all as Burna has been referring himself as the Giant of Africa for a while now and no one has been able to oppose that.
It is also important to point out that there was no tag or name mention on Burna's tweet whatsoever referring to Davido or Wizkid.
Let's keep our fingers crossed as the story is yet to unfold.
SOURCE: google news